Improving the profits of farmers since 1955, Growers Mineraal Solutions (GMS) supplies innovative farmers with an environmentally friendly, nontoxic plant food and livestock mineral supplement - economically and competitively.

GMS is a "clean" liquid used as a starter on the seed in the row and a foliar spray for forages, grains and produce for better nutrition, taste and shelf life.

GMS is a mineral supplement given in the ration or free choice for improved herd health, milk production and lifetime lactations, and it is also a Downer Cow Drench. We furnish clean storage tanks and deliver to the farm with our own trucks to prevent cross contamination.

GMS is very safe and easy to handle and apply. GMS is promoted by local farmer - representatives who have direct on-the-farm experience. Call your local rep. or 800 437 4769.

Website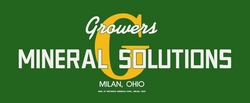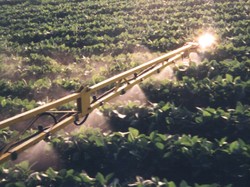 Foliar Spraying -- Target fertility feeds crops efficiently