New Holland Tractors modern, innovative, and dynamic designs come from the Old Ford Tractor Heritage. Like this Ford 3000 tractor.
New Holland is the first to approve the use of B100 Biodiesel in all New Holland manufactured Engines.
Check out New Holland's innovated and dynamic style on Compact & Utility Tractors.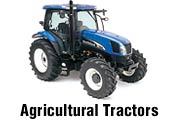 Check out the full line of New Holland's powerful and innovative Tractors.
New Holland is the Leader in Haytool Innovation.
Check out the complete line up of New Holland Track and Wheeled Skidsteers.
New Holland's Twin Rotor Harvest system produces the cleaniest & least damaged grain in the industry. More grain in the tank, less in the field.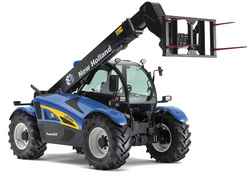 New Holland offers a wide range of Material Handling Solutions.
New Holland offers a wide range of Precision Land Management Solutions. From inexpensive Lightbars to +/- 1" accuracy systems
Your local, friendly New Holland dealer is willing to help you with all your Parts & Service needs.