BBI Spreaders DRIVING VALUE

BBI is a design, manufacturing and sales company serving the agricultural, poultry and construction industries. We maintain a commitment to providing a variety of granular material application solutions expressly created to improve the financial performance of all BBI customers.

A culture of innovation drives the team at BBI to raise the technology levels in all areas of our industry for both new and existing BBI products. The result is efficient, well-designed equipment that is easy to use and profitable to own. Consequently, all of our spreaders and peripheral equipment incorporate components selected for durability and efficiency, thereby reducing labor, fuel and maintenance costs. In addition, BBI's focus on spread pattern advancement delivers a precise field-application for optimum results.

A passion for serving the needs of each and every customer drives BBI. Our dealers are trusted, knowledgeable, and committed to help with any service issue or question.

BBI designs and manufactures Fertilizer Spreaders, Lime Spreaders, Litter Spreaders, Compost Spreaders, Rock Spreaders, Aggregate Spreaders, Sand Spreaders, Fertilizer / Lime Spreaders, Litter, Lime and Shavings Spreaders.



Website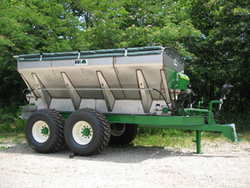 BBI Pull Type Tandem Axle MagnaSpread - Fertilizer Lime Spreader
Credit: 14 ft Tandem Axle BBI MagnaSpread
BBI Hydraulic Spreaders Plug N Play with Agricultural Electronics!
Credit: Isobus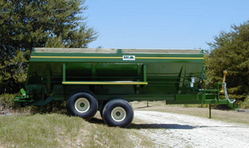 BBI Pull Type Endurance showing Walking Beam Suspension
Credit: BBI Endurance Litter, Lime and Shavings Spreader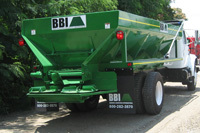 BBI Endurance Truck Mount Litter Spreader is ready to Plug N Play with your Agricultural Electronics!
Credit: BBI is ISOBUS Ready to Plug and Play with YOUR Electronics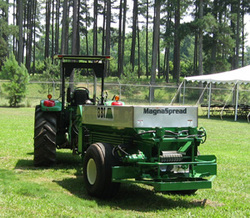 8' BBI MagnaSpread Hydraulic Fertilizer / Lime Spreader
Credit: BBI is IsoBus Ready
BBI Liberty - Mechanical Fertilizer Spreader
BBI Grasshopper - High Clearance Fertilizer Spreader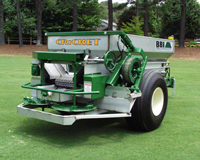 BBI Cricket Ag - Mechanical Fertilizer Spreader
BBI Vineyard Cricket - Mechanical Spreader
Credit: Specialized for use in Vineyards!
BBI SideShooter - Specialized for Side Discharge
Credit: This one used for Sand Discharge in Free Stall Dairy Farms