"Put a Hood on Drift."™
Willmar Fabrication, LLC is a leader in spray drift reduction technology. Along with the original Redball™ Spray Monitor, Willmar Fab designs and manufactures broadcast spray-hoods to minimize concerns about drift and row crop spray-hoods to help control resistant weeds.

Based in Willmar Minnesota, we have a strong Midwest work ethic as shown in the quality of the products we manufacture and are driven to exceed our customer's expectations.

Stop by booth 8228 outside for an upclose look at Broadcast Hooded Sprayers and other innovative farm equipment.

Learn more about Willmar Fabrication and our full line of sprayers and seed handling equpiment by logging onto WillmarFab.com.

Website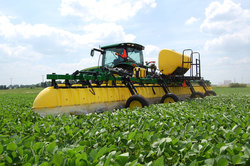 642 Three-Point Broadcast Hooded Sprayer
Credit: Willmar Fabrication, LLC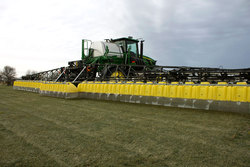 SPK645 Self-Propelled Broadcast Hooded Sprayer
Credit: Willmar Fabrication, LLC
645 Tractor-Mount Broadcast Hooded Sprayer
Credit: Willmar Fabrication, LLC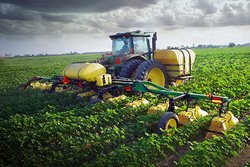 915 Row Crop Sprayer (12 Row)
Credit: Willmar Fabrication, LLC
SeedMobile® SM4400T Tender & Trailer with SM200, SM80 and Buckhorn® box
Credit: Willmar Fabrication, LLC
Redball® Spray Monitor
Credit: Willmar Fabrication, LLC