Mintek Resources, Inc. is incorporated and headquartered in Beavercreek, Ohio. Each year Mintek Resources, Inc. is involved in the processing, sale, and distribution of hundreds of thousands of tons of Calciment® and SuperGyp85®. These products individually or when processed and blended, are used in a variety of applications for construction, agriculture, waste treatment, heavy metal fixation, waste solidification, aand neutralization.

Mintek Resources, Inc. markets extensively throughout the United States. We have material distribution centers throughout the country that serve as a basis for operations. Over the years, we have built an outstanding team of industry professionals focused on providing the best customer service by working to build mutually beneficial relationships and continuously striving to meet all of our clients' unique needs.

As the world continues to change and become more environmentally friendly, you can count on Mintek Resource, Inc. to continually grow, innovate and lead industry change with beneficial reuse products. However, our commitment to connect with each customer and to build lasting relationships will never change.

We hope that you will join others in the utilization of the versatile beneficial reuse materials and professional services offered by Mintek Resources, Inc. We invite you to become acquainted with our products and expertise. We look forward to the opportunity to serve you.

Since its introduction in 1994 Calciment® has become more than just a widely used product but has come to signify a symbol of quality and reliability. Whether in construction, environmental or industrial applications, Calciment® can quickly and cost effectively dry, solidify, modify, stabilize, neutralize, fixate and/or bind a variety of solids and liquids. Chemically Calciment® products represent a hybrid between Quicklime and Cement providing heat generated thru exothermic reactions as well as cementitious properties. While technically sound, the economics of Calciment® compared to other reagents or bulking materials are extremely favorable as demonstrated by the wide spread acceptance and use of Calciment®.

SuperGyp85® agricultural gypsum, a registered trade mark of Mintek Resources, it not a result of manufacturing another product commonly referred to as "By-Products". In fact, it is quite the opposite, SuperGyp85® is manufactured by DuPont, in Richmond, VA under a carefully controlled environment where strict quality controls are used, yielding a pure gypsum product that can be consistently relied upon for the highest levels of quality. SuperGyp85® agricultural gypsum has been in production at the DuPont James River plant since 1984. Valued by growers in the mid-Atlantic and northeast regions for its superior quality, SuperGyp85® has been utilized on over 2 million acres for the past 25 years. Farmers have come to rely on SuperGyp85® not only for growing top yields, but as an economical solution to the sustainability of farmland.

SuperGyp85® agricultural gypsum is a high quality and highly pure gypsum made with the best raw materials. It is these raw materials that yield gypsum, providing the highest levels of Calcium Sulfate with 24% Calcium and 19% Sulfur along with trace minerals. In comparison to other gypsum products, SuperGyp85® ranks at the top in purity and consistent quality.

Please visit our website for more information and photo galleries.

Website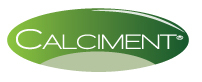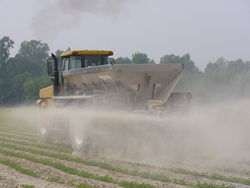 Peanut field treated with SuperGyp85® in Suffolk, Va.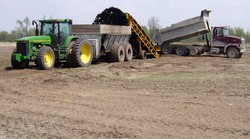 Bio-Solids stabilization with Calciment®.