Better Living

Home. Garden. Life.

Life is fast, fun, and sometimes…frustrating.

That's why we've made the 54th annual Southern Spring Home & Garden Show your one creative stop for Home, Garden, and those special things in Life that help you enjoy Better Living.

You can talk with home design and products experts.

Learn from award-winning landscapers.

Get the latest clean and green ideas.

Splurge on the perfect accessory or newest tools.

Find a fabulous hand-turned pot.

Taste your favorite foods and wine.

Soak up the beauty of 25 colorful gardens.

Explore designer rooms, Orchids, Bonsai & Ikebana.

Enjoy horticulture, design, and how-to clinics.

So – relax, make plans, come and enjoy we've got you covered.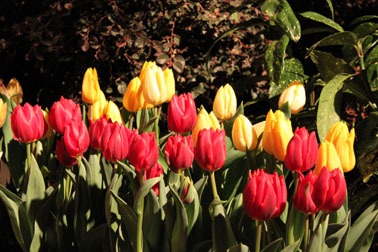 To make it even easier we've expanded the show to TWO WEEKENDS.

It's Spring times two.

Fri-Sat-Sun; February 21-22-23, AND

Fri-Sat-Sun; February 28-March 1-2.



Facebook page (located on the right side of this page). While you are there, sign up to be a Fan of the show.