Affordable, unique gifts, such as, Hip Klip Cell-Phone Pockets,Purse-Hangers, Key-Finders, Pop-up Fans, Bottoms Up Hand-Painted Stemware, Pursenality Banks, Ribbon Scarves, Persenalized Expressions Ladies Desk, Personal,& Purse Accessories, ReadeRests, Crystal Nail Files and so much more!

Website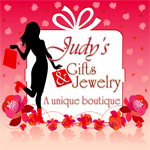 Hip Klips make wonderful affordable gifts!
The Hip Klip is the newest Mini-Pocket/Keychain for walkers, beachers, bikers, hikers, travelers, Cruises, golfing and Festival Goers. You can use it for your keys, ID, Cash, Cell Phone, Eye Glasses, etc....so many ways to use it! Now available...9 new SmartPocket styles for your Smart Phones!! Drop by to see them!
Smart Pocket size of the Hip Klips. It is offered in many different designs and has a larger pocket and zipper side pouch to accomodate larger phones, Passports and eyeglasses, etc.
Crotched Ribbon Scarf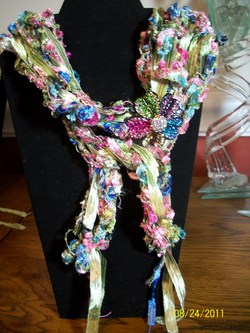 Ribbon Scarves are a wonderful accessory addition.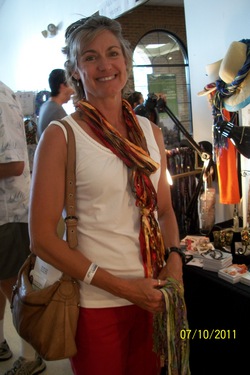 Ribbon Scarves can be wrapped loosely for a lovely accessory.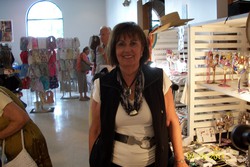 You can add a slide to the Ribbon Scarves.
You can wear them around a hat for a lovely addition!
Ribbon Scarves can be worn as a Sash!
'Flip Flop Frolic'
'Designer's Choice' Pandora-style Bracelet
Many beautiful Hand-Painted Designs with numerous product choices. All can be personalized!
Beautiful, affordable Pandora-style Beaded Bracelets.
Sassy Lady Designs, Personalized Notepads, Business Card Holders, Pill Boxes, Compacts, Checkbook Covers, Passport Holders, Flashcards, etc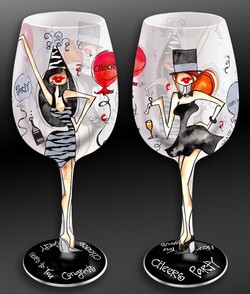 Hand-Painted Bottoms Up Wine Glasses. So many styles offered with a design to match every personality from Tennis, Underwater lovers, great hostesses, Brides, Golfers, Shoe Lovers, Birthday girls, to just good friends!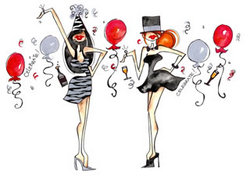 Coordinating Note Cards for Bottoms Up Glasses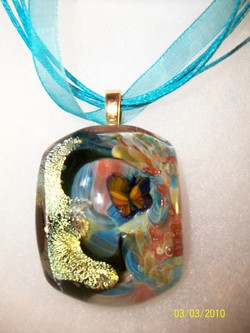 Exquisite Art Glass Pendants
Fantastic Pop-Up Fans for your Dewey Moments! :-)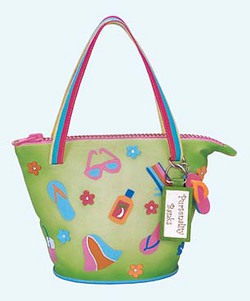 Beach Vacation Fund Bank